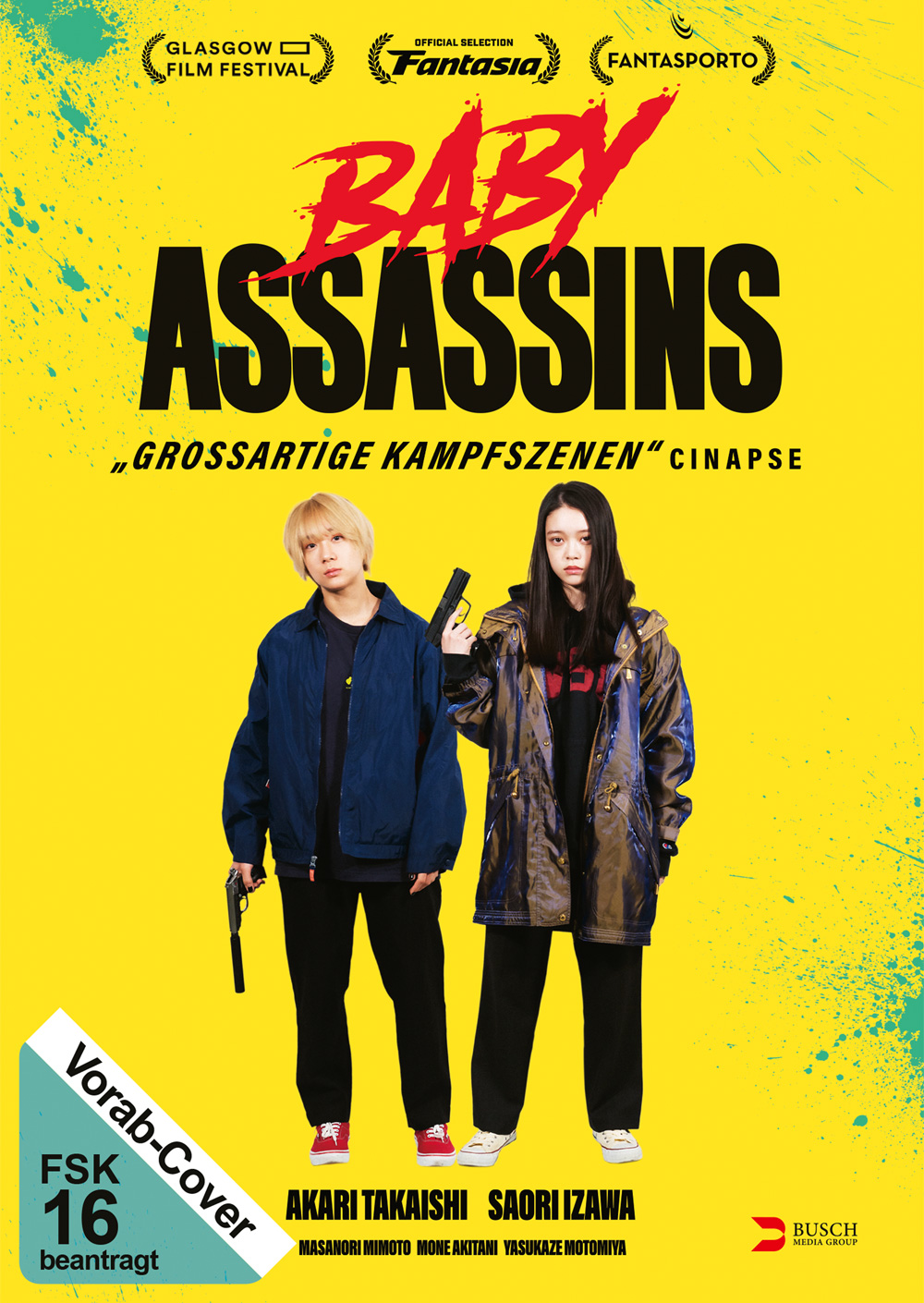 Two young female killers clean up the Japanese underworld with fists and guns – an action-packed, bloody and crazy genre mix with impressive martial arts scenes!
The sexy, crazy Chisato and the battle-talented, shy Mahiro have all that it takes, because they work as assassins after graduating from school. In the process, they regularly cause a lot of chaos. When they tangle with a powerful gangster boss, the situation escalates and the two Baby Assassins have to slice their way through droves of Yakuza to save their lifes.
"Baby Assassins is unadulterated fun" Tilt Magazine
"gives us few but nonetheless superbly executed action sequences." asianmoviepulse.com
"Baby Assassins is punchy, clever, and oh so fun" Film Focus Magazine
"bursting with personality and energy" Keith & the Movies
BABY ASSASSINS will be released on 29.9.2023 on DVD, Blu-ray and VoD.

Original titel: Beibî warukyûre; Baby Assassins
Country/ year of production: Japan 2021
Directed by: Yugo Sakamoto
Cast: Akari Takaishi, Saori Izawa, Masanori Mimoto, Mone Akitani, Yasukaze Motomiya
Languages: German, Japanese DTS-HD 5.1
Aspect ratio: 16:9 (2,35:1)
Captions: German
Running time: 95 Min.
FSK: 16
Die mit Sternchen (*) gekennzeichneten Verweise sind sogenannte Affiliate-Links. Als Amazon-Partner verdienen wir an qualifizierten Verkäufen. Wenn Sie auf diesen Verweislink klicken und über diesen Link einkaufen, erhalten wir vom Einkauf eine Provision. Für Sie verändert sich der Preis nicht.