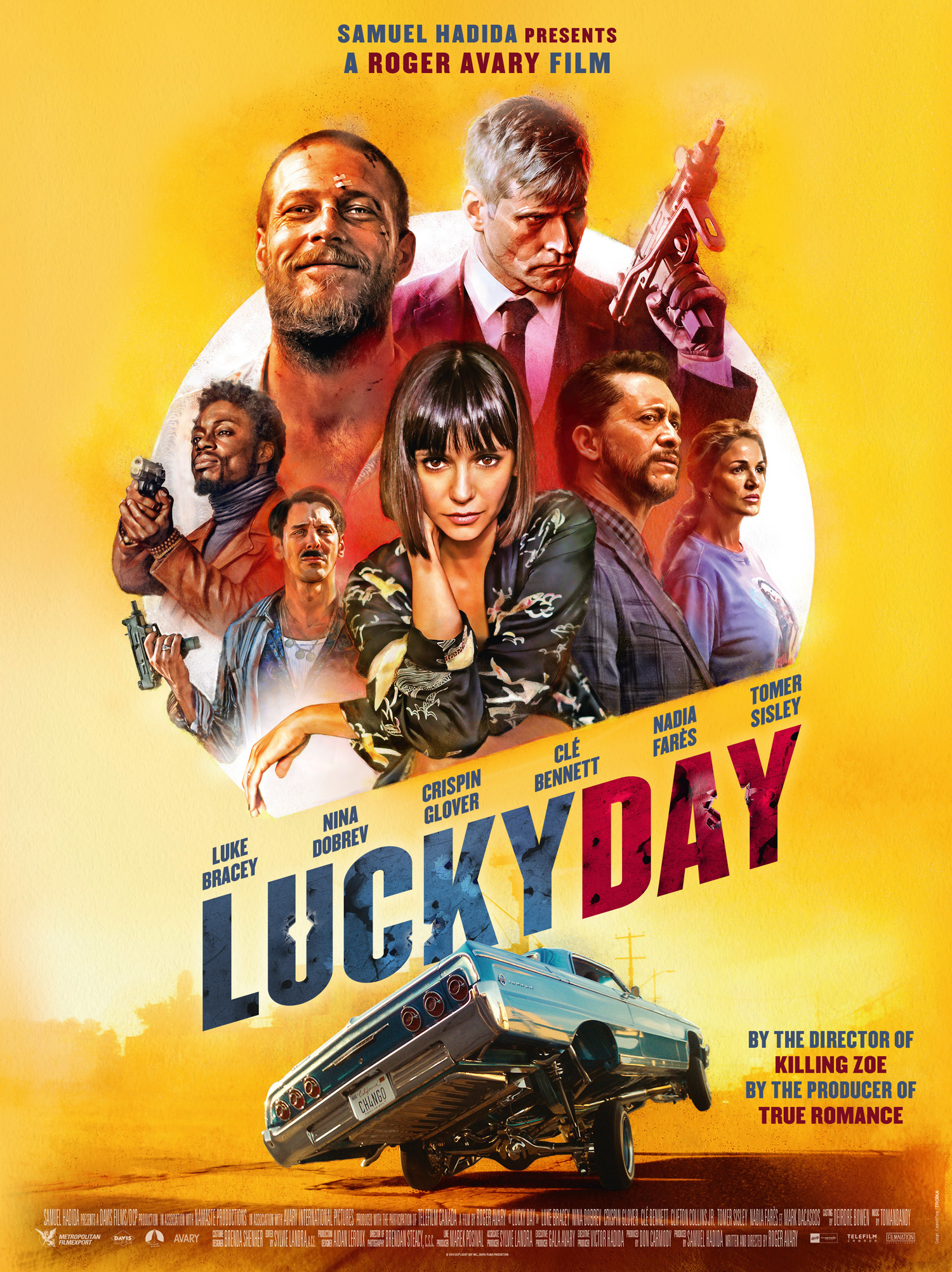 Safecracker Red has just been discharged from prison and longs for a peaceful life with his family. But the psychopathic killer Luc has a score to settle with him, which leads to a bloody vendetta.
A badass and blackly humorous gangster film from PULP FICTION screenwriter and Oscar winner Roger Avary (Killing Zoe), staged in the excessive, blackly humorous genre style of the 90s.
Starring Crispin Glover (Back to the Future, American Gods) and Nina Dobrev (The Vampire Diaries, xXx: The Return of Xander Cage).
"feels like a throwback to clever '90s crime thrillers" Variety
"It's no surprise the expected blood-soaked excess ensues" L.A. Times
"The film is crassly violent, inexcusably sexist, horribly racist, rampantly homophobic – and that's just Crispin Glover's character." Globe and Mail
LUCKY DAY will be aired in the cinemas in September 2023.

Original titel: Lucky Day
Country/ year of production: USA 2019
Directed by: Roger Avary
Cast: Luke Bracey, Nina Dobrev, Crispin Glover, Ella Ryan Quinn, Clé Bennett, Clifton Collins Jr.
Language: German, English DTS-HD 5.1
Aspect ratio: 1080p
Captions: German
Running time: 99 Min.