Going Beyond – Margot's Incredible Journey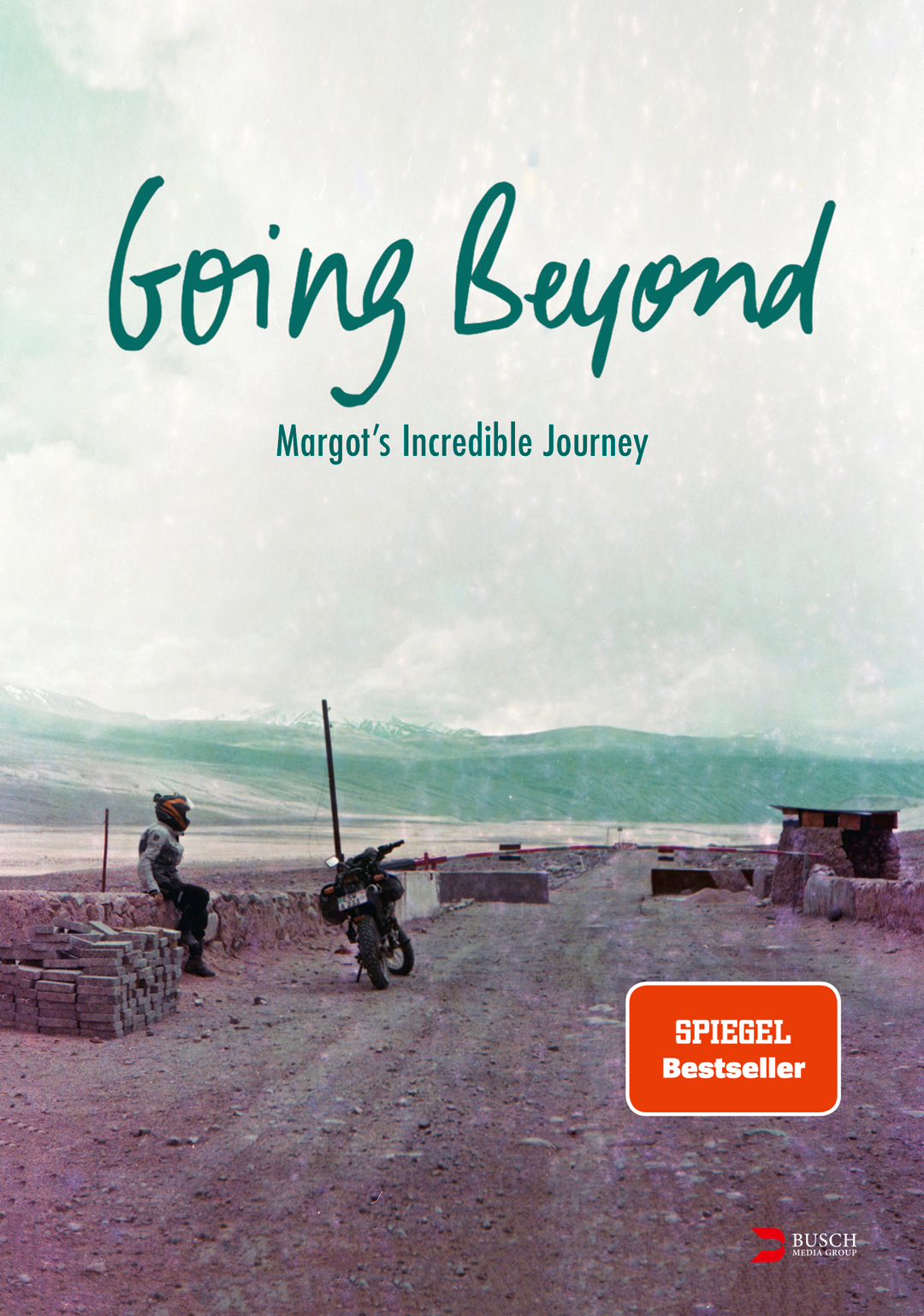 Having never driven a motorcycle in her entire life, 64 year old Margot is undertaking the biggest adventure she could ever imagine. She just gets on her bike and travels halfway around the world – from Germany deep into central Asia.
Not only will the breathtaking landscapes impress her deeply, but even more the encounters with people of different cultures and backgrounds.
Margot travels a distance of more than 18.000 kilometers, crossing 18 nations. GOING BEYOND tells of her adventurous journey. A movie accompanied by a top selling book, reaching a top position in Germany's popular SPIEGEL magazine.
"A spectacular travel film" TTT TITEL THESEN TEMPERAMENTE (ARD, First German televison broadcast)
"A documentary picture well worth watching" SÜDDEUTSCHE ZEITUNG (One of Germany's biggest daily newspapers)
"A charming road movie and an entertaining cinematic experience" – Programmkino.de
"Authentic and exceptional!" Filme.de
"Thrilling, entertaining and sometimes hard to believe" Blu-ray-rezensionen.net
Original Title: Über Grenzen – Der Film einer langen Reise
Country of Production / Year: Germany 2020
Directed by: Johannes Meier, Paul Hartmann
Cast: Margot Flügel-Anhalt
Language: German
Format: 16:9
Subtitles: English
Runtime: 86 Min.