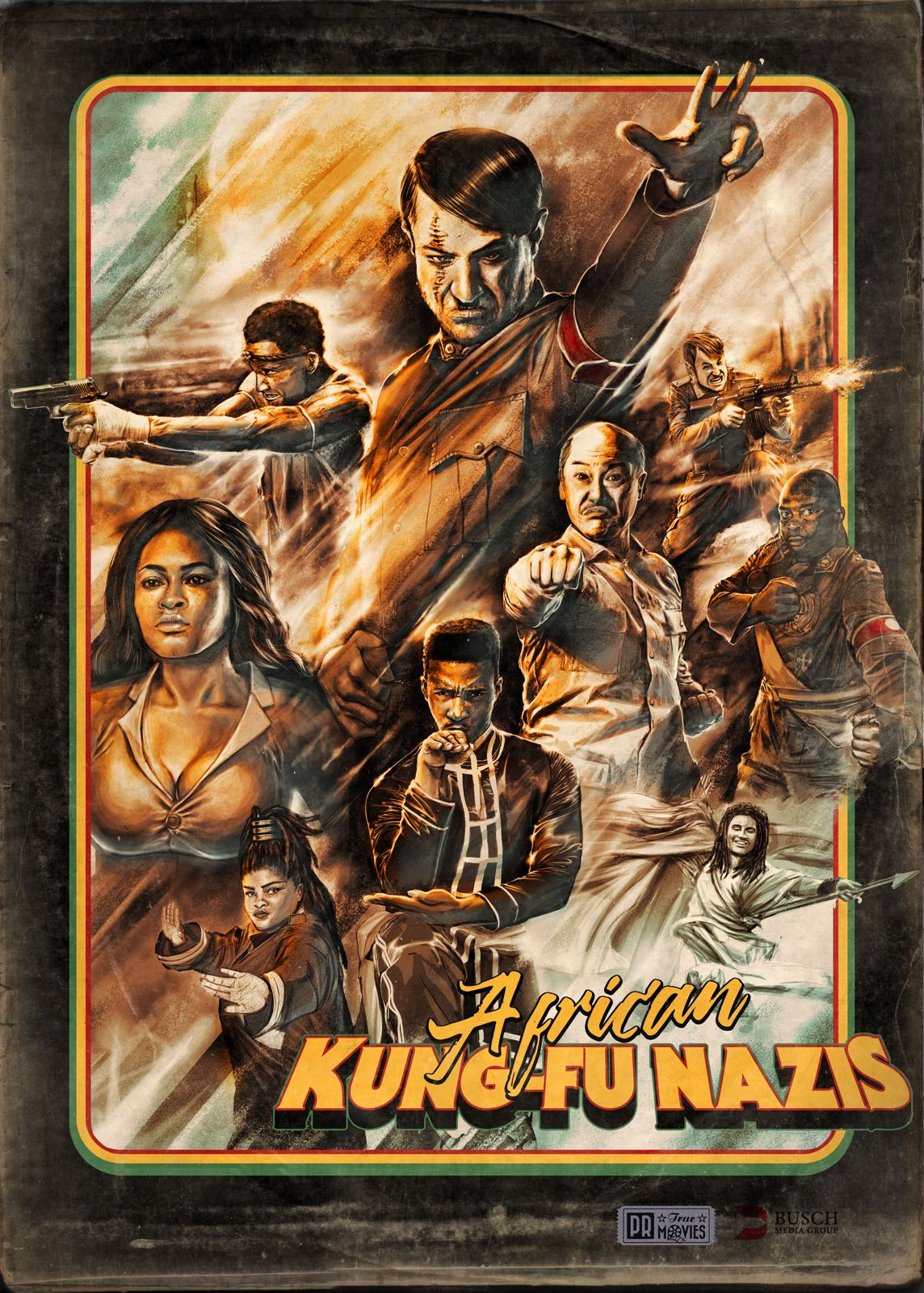 Unlike history books tell us, Adolf Hitler did not commit suicide in his bunker, but instead fled to the African coast in his submarine! Teaming up with his new right hand, the infamous japanese military leader Hideki Tojo and the brutal Horse-Man Göring, he plans on conquering the world once again – starting in Ghana. With the might of his brainwashed Ghan-Aryans and his superhuman Karate-Powers, Hitler destroys the African Kung-Fu school of the shadow snake, killing its leader. Grieving for his master, Kung-Fu disciple Addae seeks revenge by participating in Hitler's deadly martial arts tournament. Will he find the strength of body and mind to defeat the evil dictator?
IRON SKY meets DRUNKEN MASTER!
AFRICAN KUNG-FU NAZIS is the ambitious collaboration of Tokyo-based German director and journalist Sebastian Stein and director Samuel K. Nkansah a.k.a. "Ninja-Man" from Ghana. Together they created a crazy independent movie that is as brutal as it is hilarious – a lovingly crafted hommage to the golden age of 1970s Martial Arts cinema.
"Politically incorrect, delightfully crazy and plain fun!" – Deadline Magazine (Germany)
Original Title: AFRICAN KUNG-FU NAZIS
Country of Production: Ghana, Japan, Germany 2020
Directed by: Sebastian Stein & Ninja-Man (Samuel K.Nkansah)
Cast: Elisha Okyere Sebastian Stein, Marsuel Hoppe, Yoshito Akimoto, Chinedu Nkechi, Andrews Ntul Mensah, Walker Bentil Boateng
Language: Englisch, DTS-HD 5.1
Format: 16:9
Subtitles: English, Japanese
Runtime: 84 Min. + 102 Min. Making-Of-Documentary feature
marked links are Amazon affiliate links (*)